Yesterday we had two make-up flag football games.  The weather was beautiful and while I was busy trying to capture shots like these of my number one son:


I also took time in between the action to look around me and see things God has put on earth that we consider normal or maybe even a nuisance.  Things such as clover: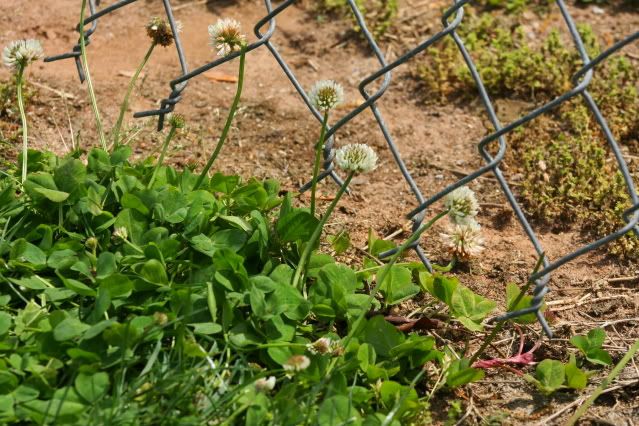 Growing beside a fence man built.  Was this pretty little flower meant for us to enjoy instead of spray and kill?  I know horses love it but man?  No.  I don't think so.
But it's a cute little flower with tubular shaped petals reaching up to it's Maker.  Praising in a way we forget to at times.   A lot of times.
Do we praise the normal?  The mundane?  The innocent clover?
I think it's all about perspective, don't you?


What do we see in the chains of our lives?  Do we see freedom on the other side?  Or do we see freedom in the space God has provided for us?
I wonder if she likes clover or the fence?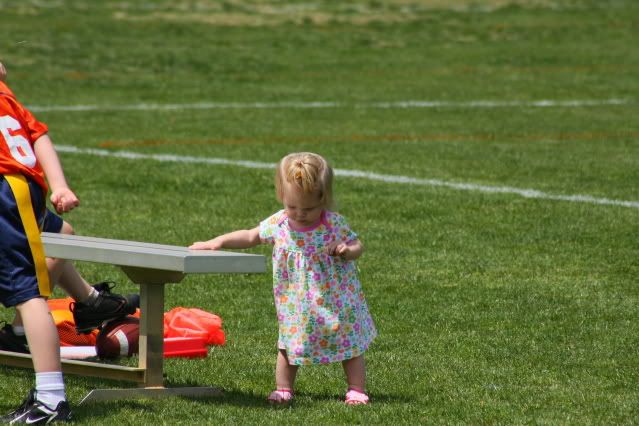 Or if my kids appreciate the carpet God made just for us…


Or if my oldest knows just where his talent comes from?


And what do I think about people who are different from me?  Do I want to get to know them better?  Learn about their lives?  or do I shun them just because they ARE different?


You know God really didn't make us all that different.  We're all the same in so many ways.  But we have such different life experiences.  What if we all learned from one another?  What if we all wanted to know more about the other person than telling about ourselves?
What if?