We had a mini example of what football camp will look like this year and #1 son was able to show off some of his mad skills.
Here he is working the ladder with the objective be the explosion at the end.
What do you think?  Did he explode?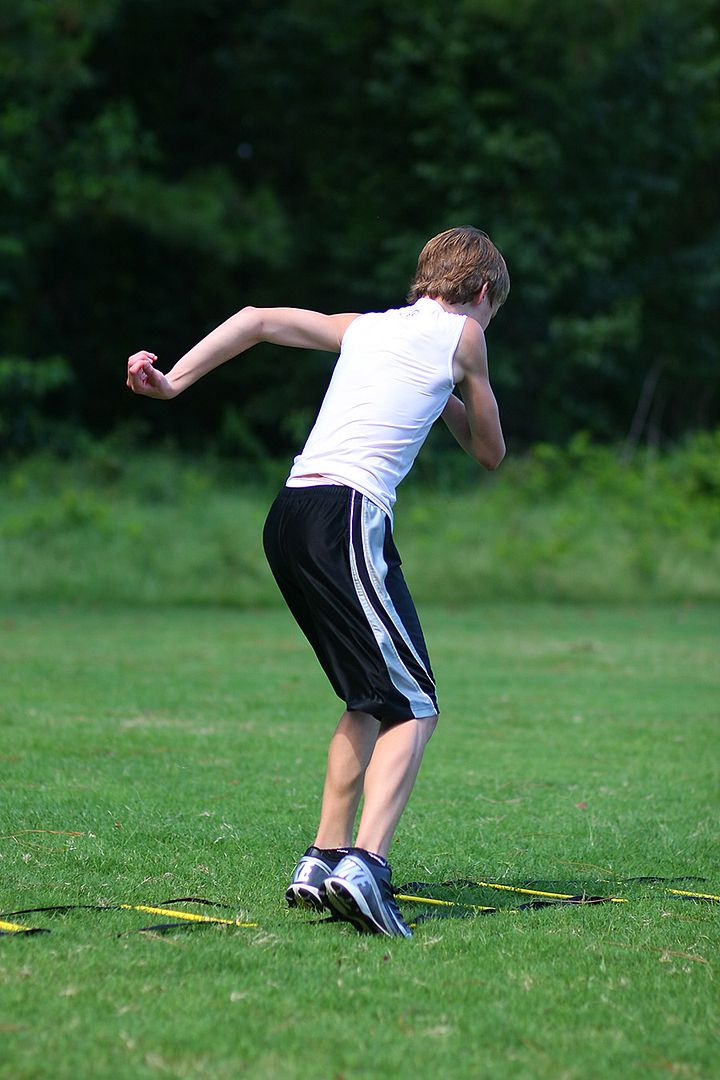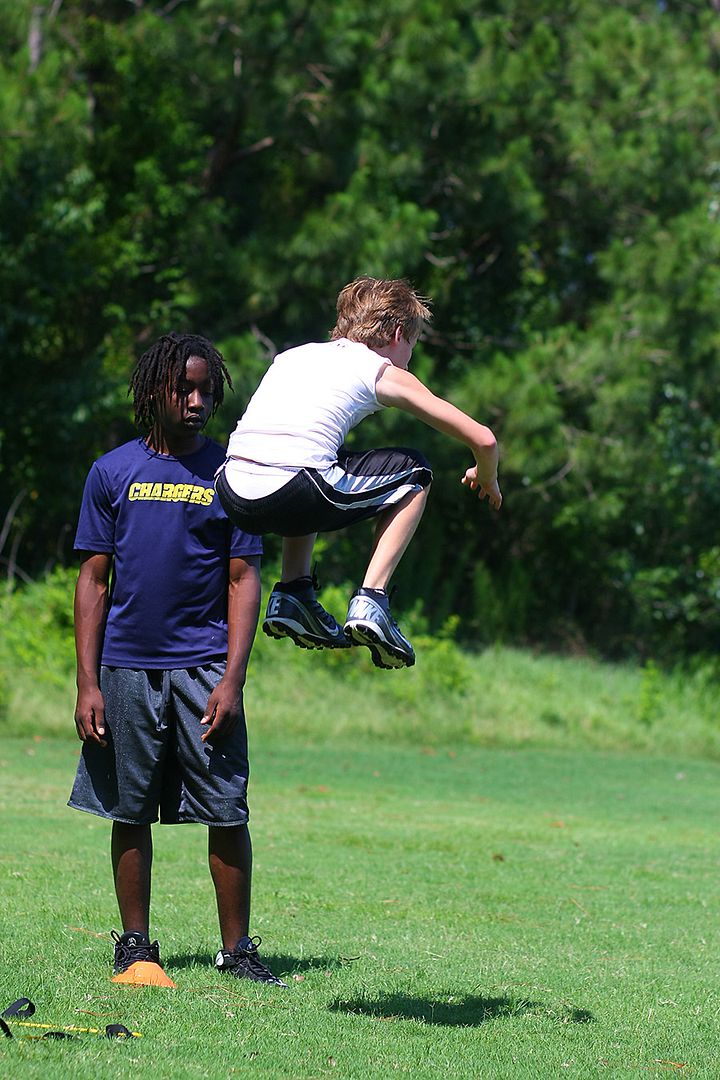 I'm thinking that's a pretty big explosion even if I am his mom.
Thanks Mike for all you do for my guy!