Not much time for talk but a few photos to share….
And the one who directs traffic….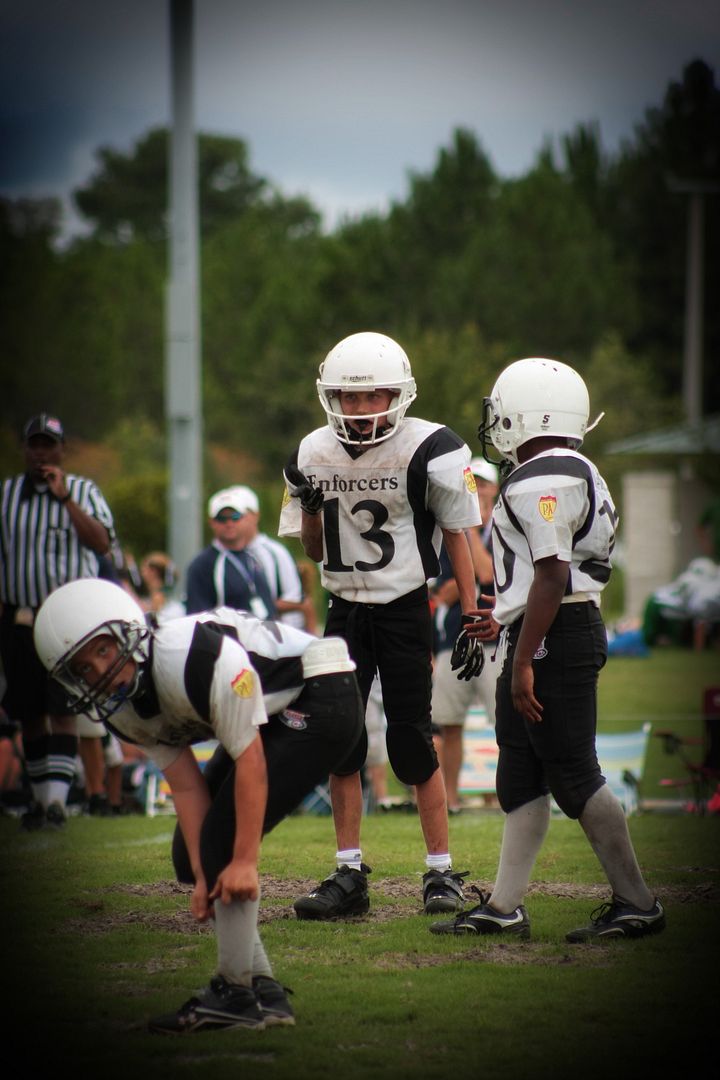 More later!
We've moved from Rec League football in SC to Pop Warner football in Fla.  I think our family is going to like the changes.  Academics are stressed along with discipline and a team approach to practice, playing and winning/losing.  I've noticed they do a lot of running not only for exercise but for discipline as well.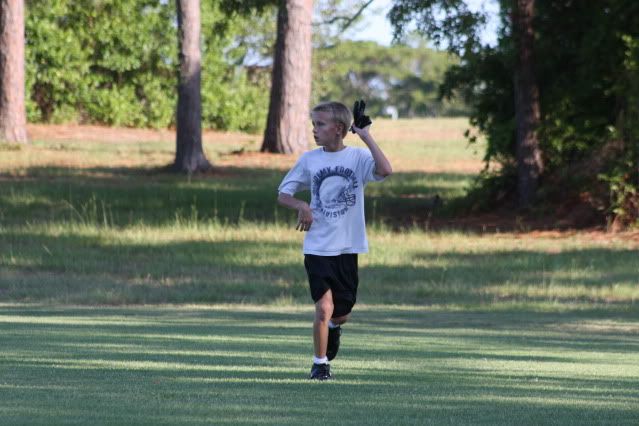 My second-born likes to pace himself and blast off on the final lap.  He usually rounds the corner first.
There is lots of stretching and conditioning the first week.
You can get 'em…..stretch!!!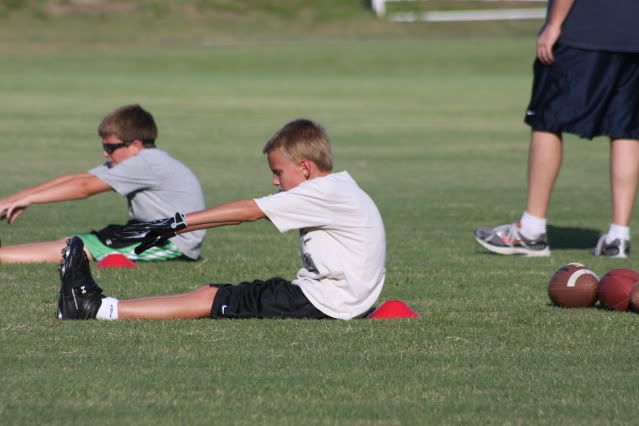 Here's #1 son who hates to have his photo taken now.  When were they allowed opinions?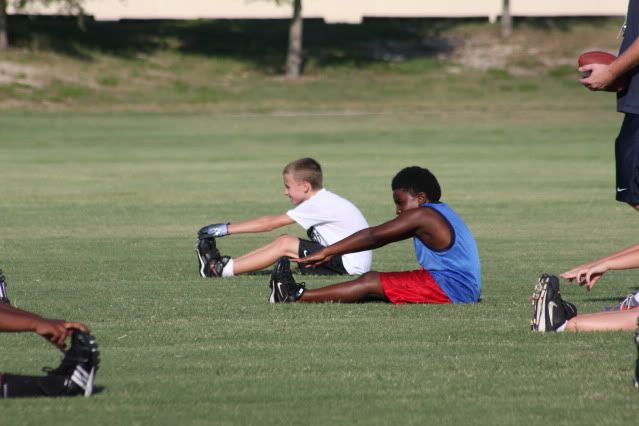 Some more stretching…
Line Leaders must be responsible for keeping their line straight.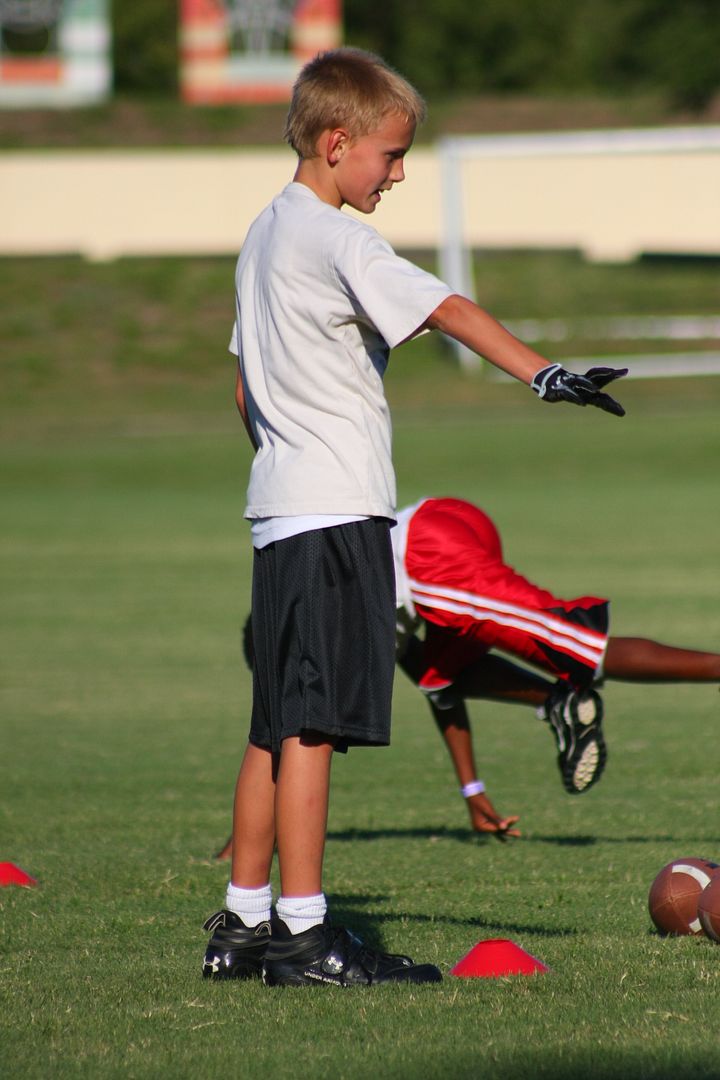 But my guy always does it with a smile…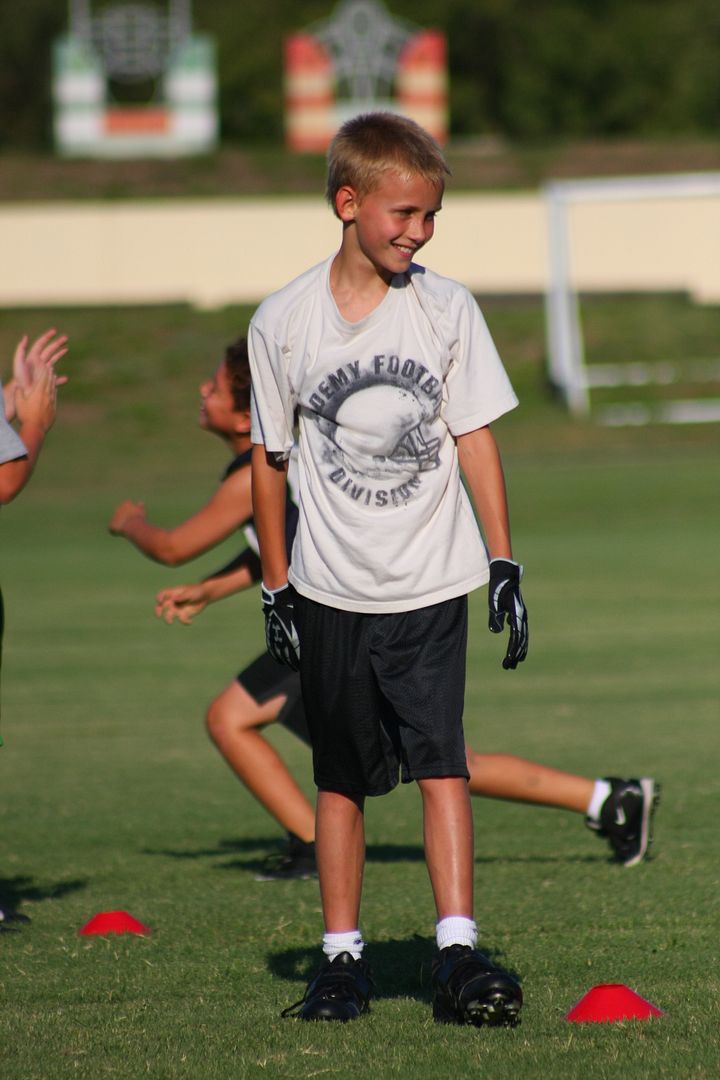 I love that about him!!
I think I might have a budding soccer player in my midst…
This one is going to be a soccer player because it's all she's talked about for a year now!!!
My babies are so grown up!  Just looking at this picture of baby girl makes me realize she really does need a new nickname.
IN HIM,
Julie