Most of our year is taken up with football in one form or another.  After finishing flag ball this year we've plugged through the Florida heat and conditioning camp.
Since being gone for the Fourth of July the boys had a particularly hard training session yesterday.  We had thunderstorms all around us which made the humidity and the bugs just horrible.  The heat was bearable, however the mosquitos that tried to carry us off weren't.
I purchased a new camera and a new lens a while back and I'm having fun getting accustomed to both.  I love the new camera and toted my 50mm 1.4 yesterday.
Here's a couple shots of the boys during practice.
This is Son#3 with his buddy Cam.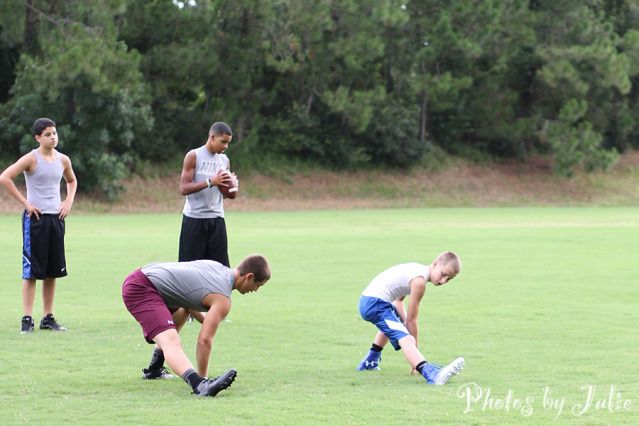 Son #2 with Ms. Kayla as everyone on the squad calls her.  She's a tough one and loves football.
Running full speed backwards.   My backside would be on the ground!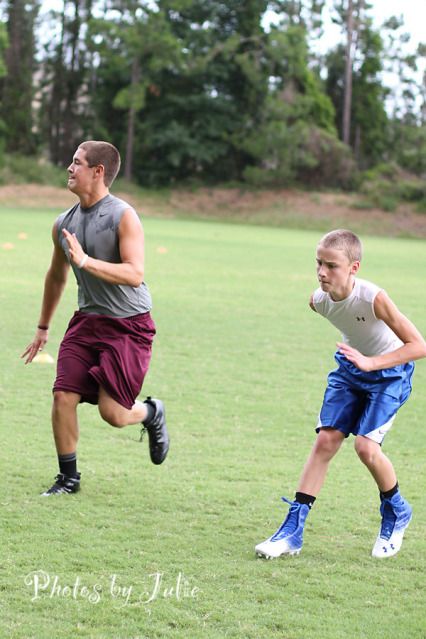 This one just never looks fun:
Got to love the one who will pose for mom!!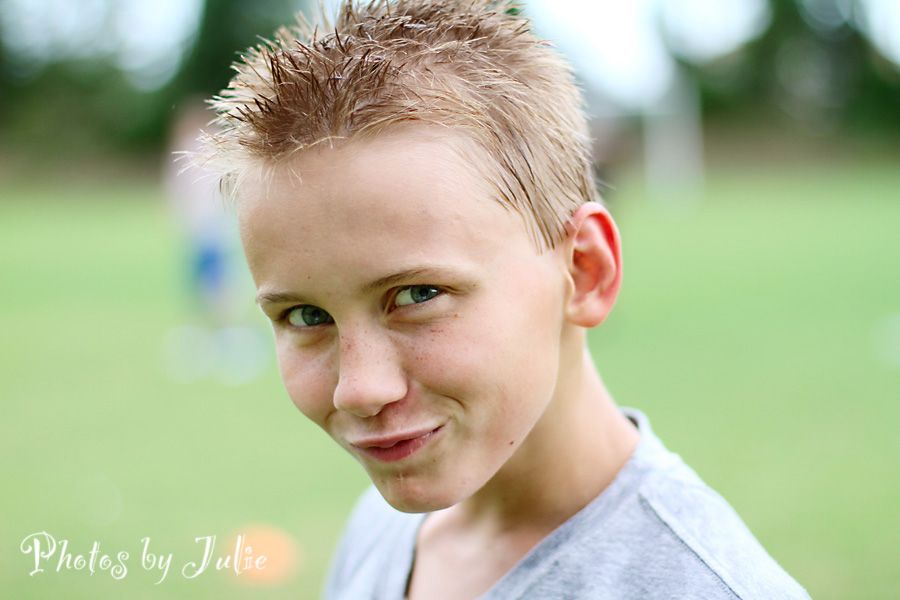 Because one never will!!
Working the hips on the ladder: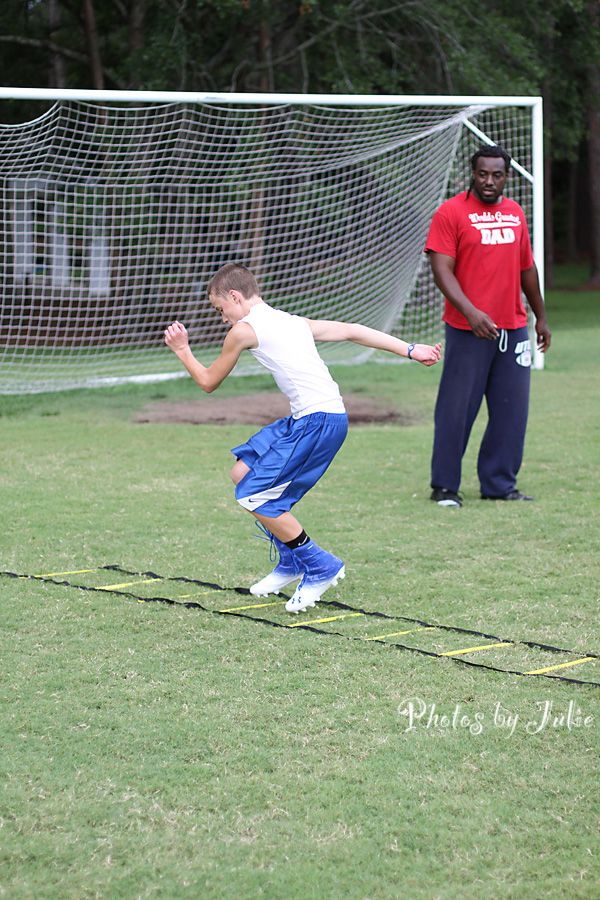 This is just plain working hard!
Check out the height in these two photos: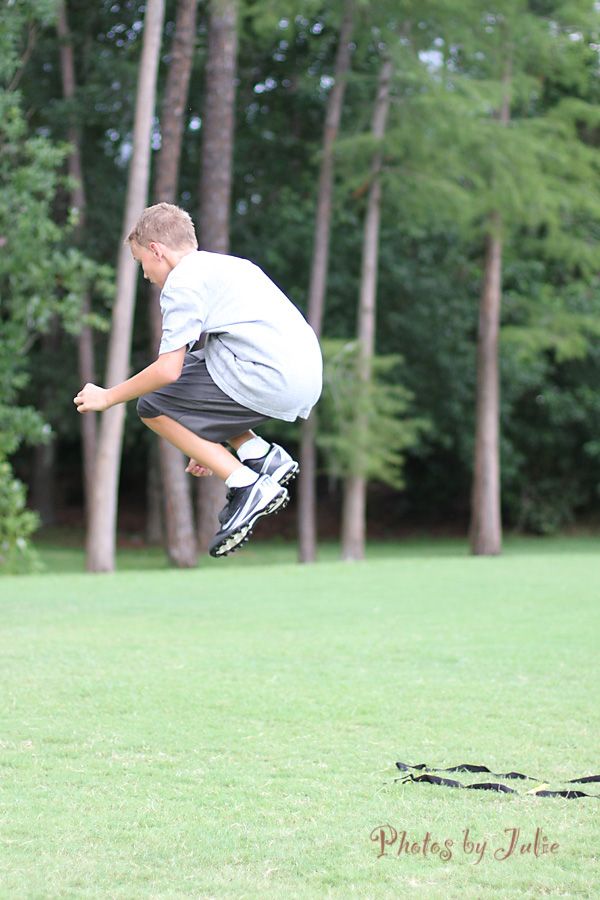 Playing after training: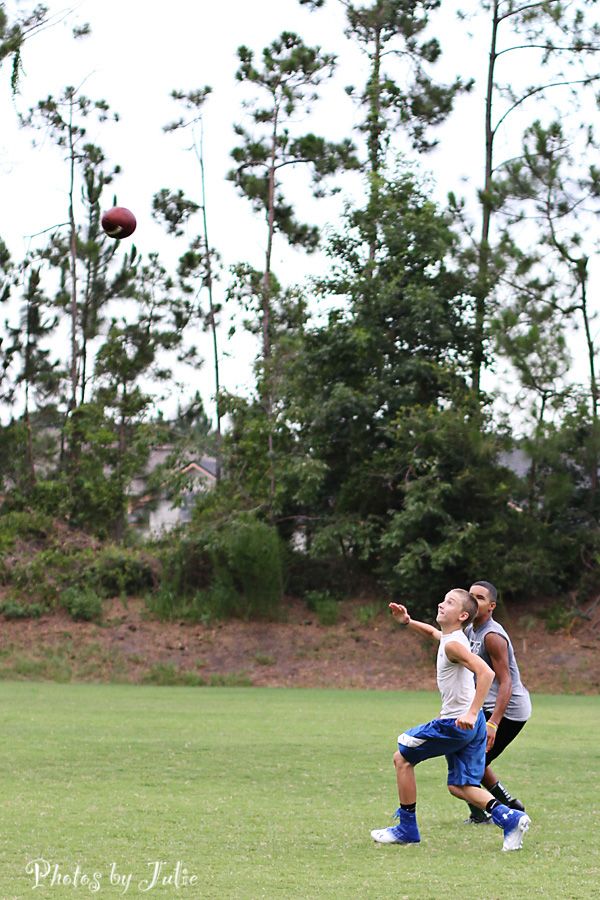 Stretching as a team: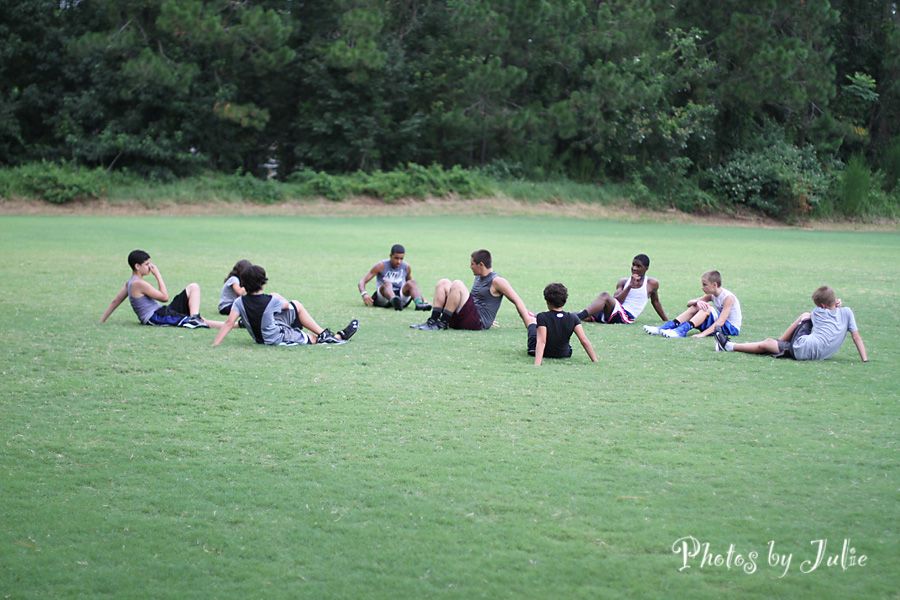 I love this one.  He loves his new cleats.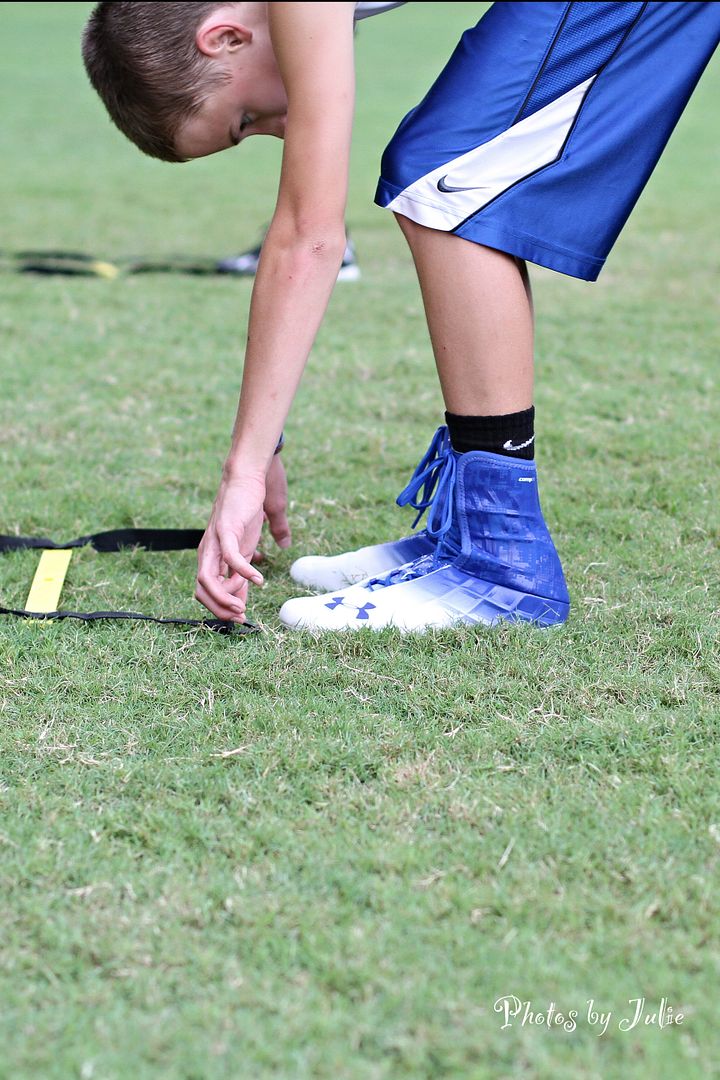 Tuckered out after stretching:
I'm thinking Mike needs to train my backside back into shape.  What are you doing to keep in shape this summer?  Anything?