Our holidays have been filled with family, my son's 14th birthday and friends visiting.  It's been wonderful and I can't even think of getting back to school, homework and REALITY.  I'm thankful for REALITY breaks.  Re-entry?  That's another story.
My mom, dad, sister, brother-in-law and niece were here for Christmas.  We slept all over the house!  I was like a frat house with bodies everywhere snoozing!!  I love company!
New Years Day is my husband's birthday and friends from SC came down to surprise him!  Yippee!!  More friends!
We've battled a bit of some cold virus and am treating it with DoTERRA Oregano and Marjoram on feet and Frankincense and Breathe on chests!  Thanks to Rebecca over at Camp Wander!  She's the bomb!!
My sweet husband gave me THIS for Christmas!  Now my oils are nice and neat in their own little cushy blankets in a wonderful carrying tote!
We've had 70 degree days along with 50 degree days (today) and I'm certainly "climatized" now.  50 feels like 30.
If you are interested in DoTerra shoot me an email or CLICK HERE.  Click SIGN UP/JOIN.  It's $35 and all you have to decide is whether you want to be an Independent Product Consultant ordering $50 in oils per month (and receive free points for oils in return) or as a Preferred Member.  Both give you a 25% discount.  I started as a Preferred Member and quickly changed to an IPC as I began to use oils more and more for healing and for cleaning.  My goal for 2013?  To eliminate as many toxins as possible from our household!  Want to try alongside me?
Signing up before the end of the year gets you a free bottle of $75 Frankincense with a $200 order!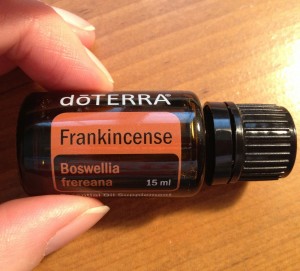 Happy New Year!
And Happy Birthday Rocketman!