For Christmas Rocketman graced me with a new lens.  I am still trying to figure the darn thing out and am having more trouble shooting with it than I'd like.  But since I've sold my other two lenses that I used before getting this one I'm stuck with trying to figure it out.  It's a Tamron 18-270mm IS Lens and I can't take a clear shot for the life of me.  I tried several today in the yard and others at the boys flag football game but UGH I'm struggling.
Here's a couple that turned out ok.
That's Fred…the rather large cat!  Anyone remember that post and his weight?
Here's one of the azaleas blooming in the yard.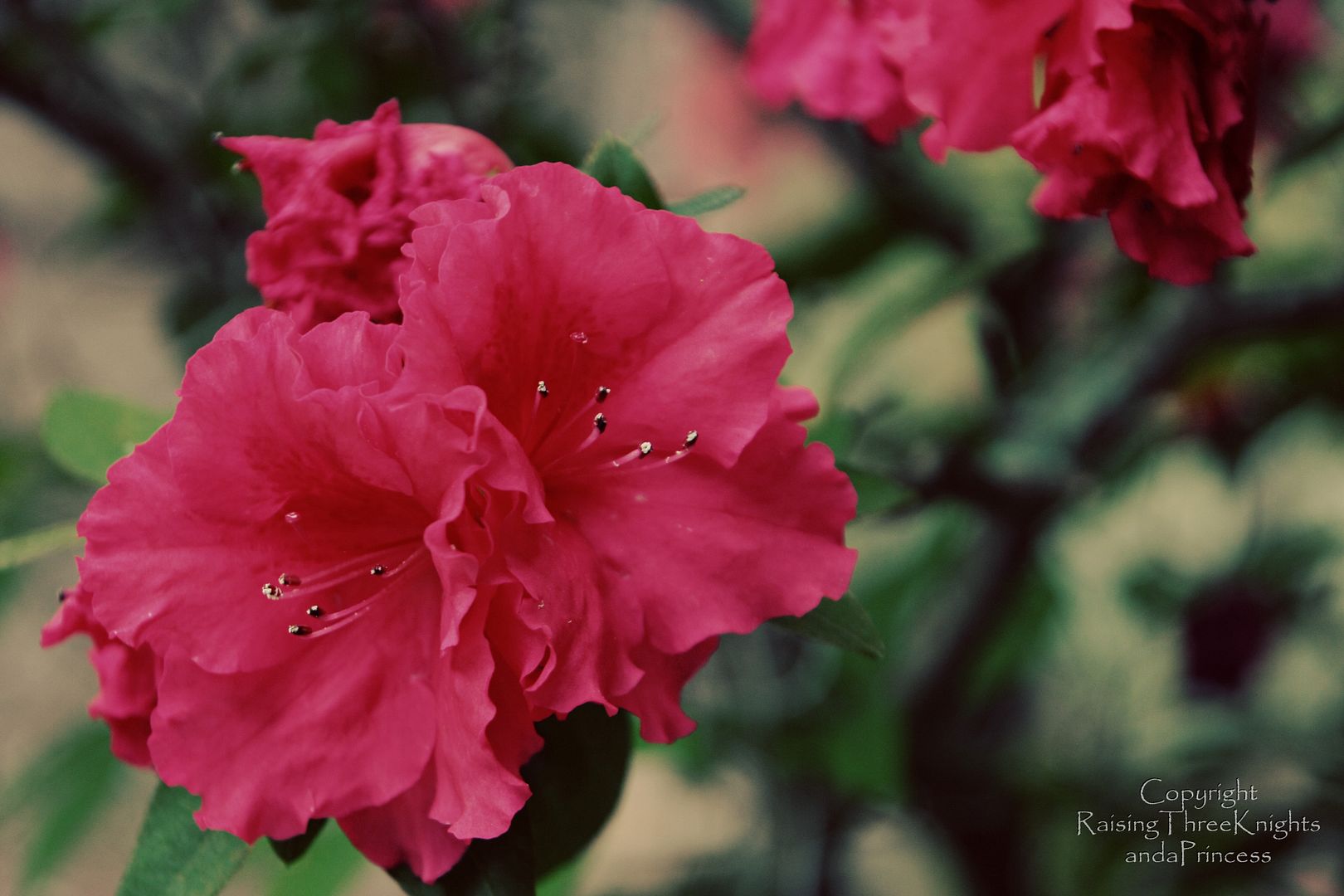 It seems if the object is still I can capture it but if it moves a hair I'm toast.  Any advice out there??  Tap.  Tap.  ????