There are times when my children somehow get my nice camera and start shooting random photos. So when I'm downloading I get this batch of photography I've never seen. It always tickles me. Sometimes their shots are very good. Other times I wonder…..why did they take a photo of that???
This morning this is what I found on my Compact Flash Card.
Here's a very tongue-y photo of Christmas (my lastest pet disaster)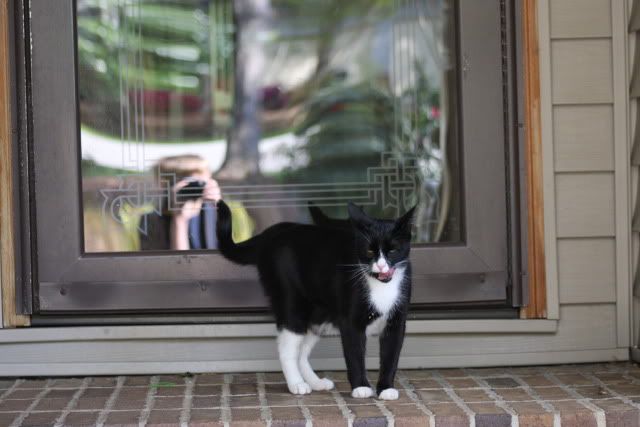 A lick to the left…….
A yawn to the middle…..


Oh, we're preparing for something here……what can it be?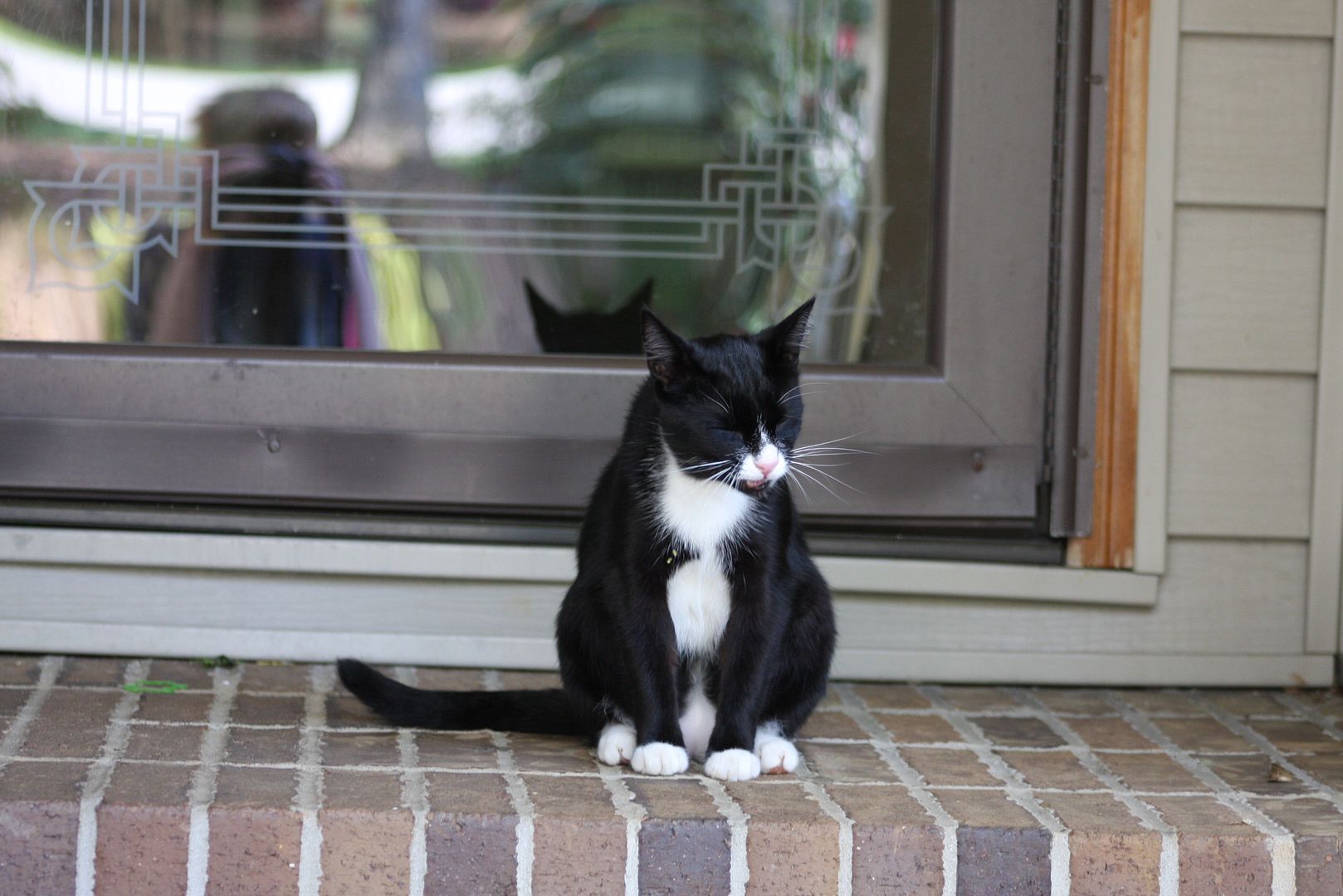 Think, think……THINK!!!!


Oh here we go….a little cleaning.


And of course you all remember Big Fat Fred….
I think he's wondering if there is some food inside….


So there is life one day from the eyes of one of my kids. I think I know who you are. Your blurry but yellow reflection in the door.