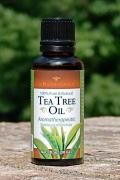 Contest Giveaway #3
Beeyoutiful's Tea Tree Oil

To enter just tell me about your favorite pet!
Was it a dog, cat, horse, hamster?
Do you still have her/him?
Entries taken until Wednesday night and I'll announce the winner on Thursday.
Please leave me a way to get in touch with you if you win.
Our sweet little kitty, Raider, is now living in NC with my best friend. She has a new name, Bella.
We miss her a lot. I want to know what she is doing and if she misses us.


HI RAIDER, I MEAN BELLA!!
I hope you live 20 long years and give my favorite friend lots of love and company.
WE MISS YOU!